/%="it".equals(lang) ? "Sei in" : "You are in"%>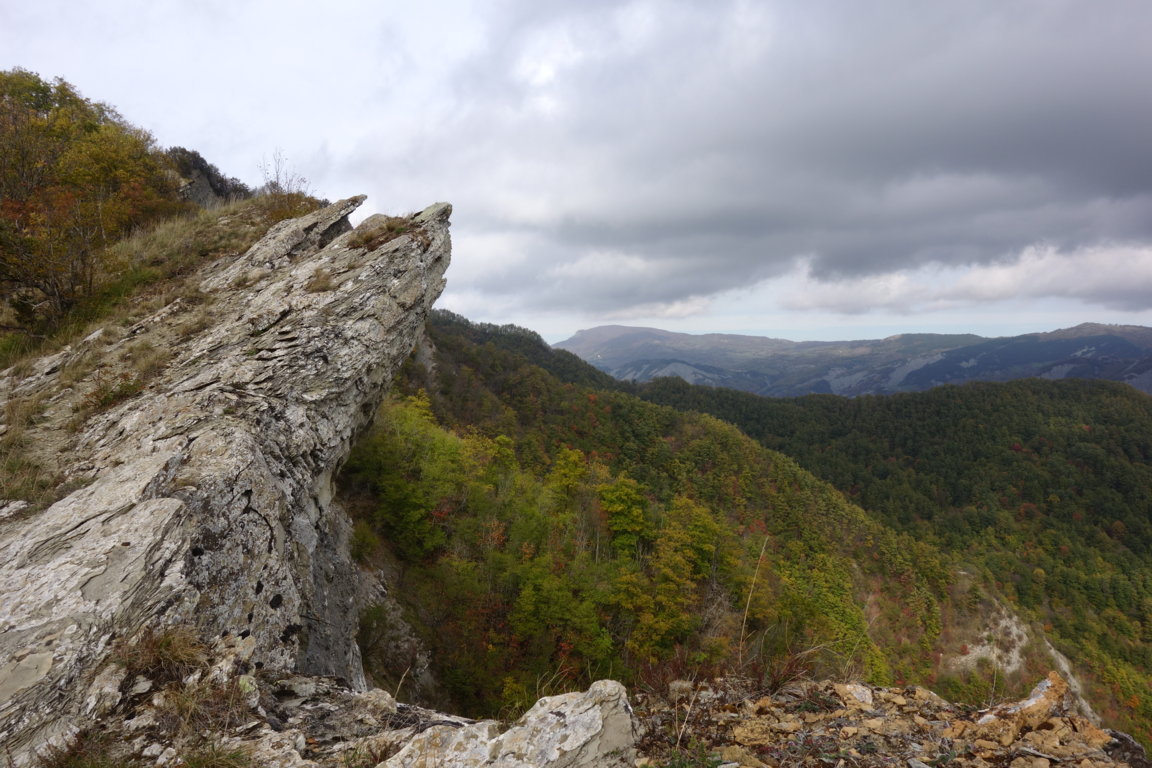 Listen to the roar of the deer Immersed in unspoiled nature

An explosion of uncontaminated and wild nature where dense woods alternate with barren rocky cliffs, perfect hunting grounds for wolves and eagles. In silence and peace, it is possible to admire rare plants, spot animals and reconnect with nature.
The Alta Valle del Tevere - Monte Nero Nature Reserve, located a few kilometers north of Pieve S. Stefano, extends over the arched mountain ridge formed by Poggio Tre Vescovi ( 1,240 m asl), Poggio Bastione (1,193 m) and Monte Nero (1,228 m), which marks the Tuscan-Emilian border, extending towards the south to include the area of the Passo delle Gualanciole. It represents a border area between the RomagnA Apennines where the Tiber river rises and the nearby Parco delle Foreste Casentinesi.
The area is characterized by a succession of uncontaminated woods, pastures and rocky areas. The steep slope and the difficult accessibility of the Reserve, especially on the Monte Nero side, have allowed the conservation of a particular forest type called Tilio-Acerion, consisting of dense woods of lime and maple trees, surrounded by an interesting endemic flora. The variety of the landscape and the richness of plant species make it the ideal habitat for large predators such as wolves, golden eagles and goshawks, but also for mammals such as deer and fallow deer. The Monte Nero with its harsh and particular morphology, allows you to see the geological structure of the Apennines, which is characterized in this area by a succession of rocky wedges that got stuck one behind the other during the formation phases of this stretch of mountain range.
The human settlements of this stretch of the Apennines are reduced to the small inhabited centers of Valsavignone, Castellare and Cirignone, ancient early medieval fortified centers, to which are added a few scattered farmhouses, including Le Gualanciole which houses the visitor center.