Understanding the importance of Nature Reserves and discovering how man and nature have contributed to changing the landscape over time.

A fundamental step for those who want to deepen their knowledge of the Sasso di Simone, one of the most extraordinary natural reserves of the Central Apennines. A magical and enchanted place formed by dense forests, pastures and silty gullies on which the two unmistakable limestone reliefs stand out.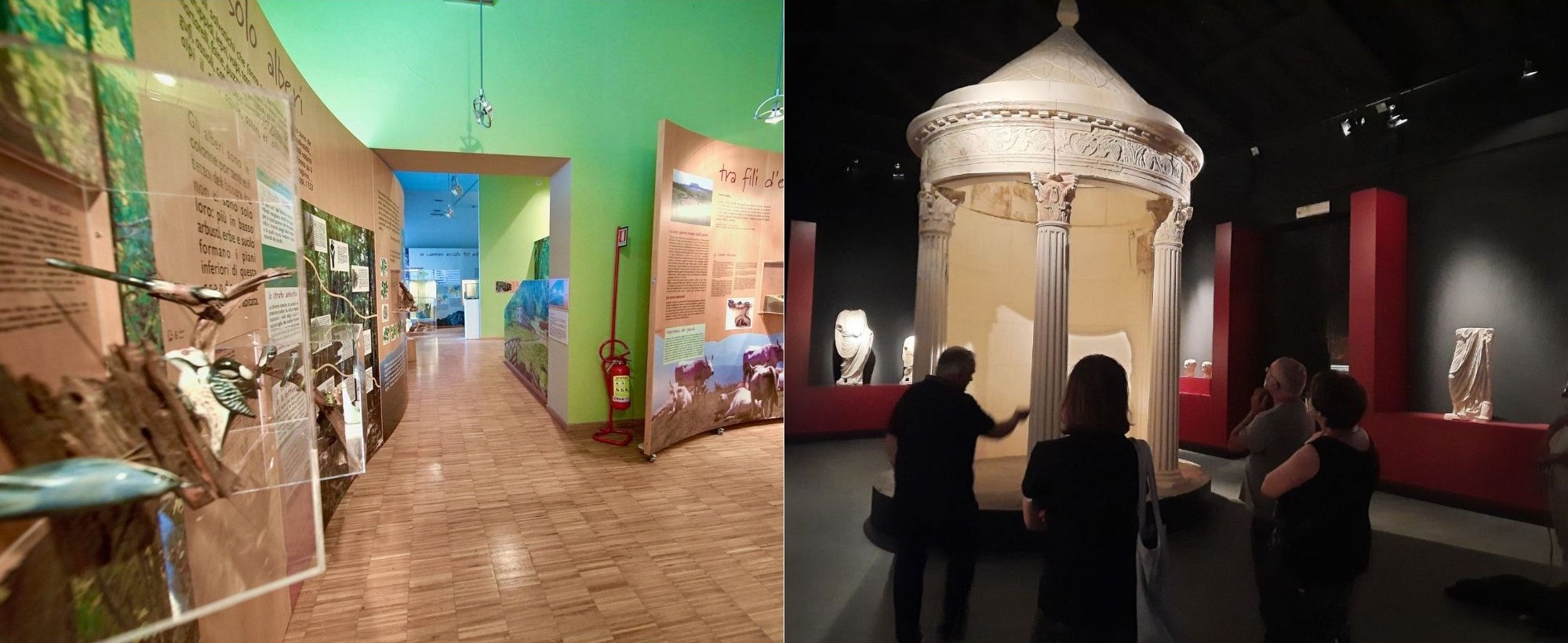 The Visitor Center dedicated to the evolution of the landscape offers illustrations and environmental reproductions explaining the importance of the Reserve and how the natural components and human activities have contributed to the continuous changes of the landscape.
Visiting the adjacent National Antiquarium, you will dive into Roman history to discover the Roman Municipium . In the Ranco Spinoso Park, on the other hand, you can admire the numerous animal species that populate the area up close.