Germagnano Visitor Center
Get to know the Apennine fauna by walking through the rooms of the visitor center and meet it live along the paths of the reserve. Germagnano is the entrance to the Reserve, the ideal starting point to discover the sweetest side of the Alpe della Luna, the one facing the Tiber valley. The Visitor Center is structured to introduce the visitor to the local fauna with a reproduction of animal sounds and the placement of feathers, hair and horns to touch and look closely.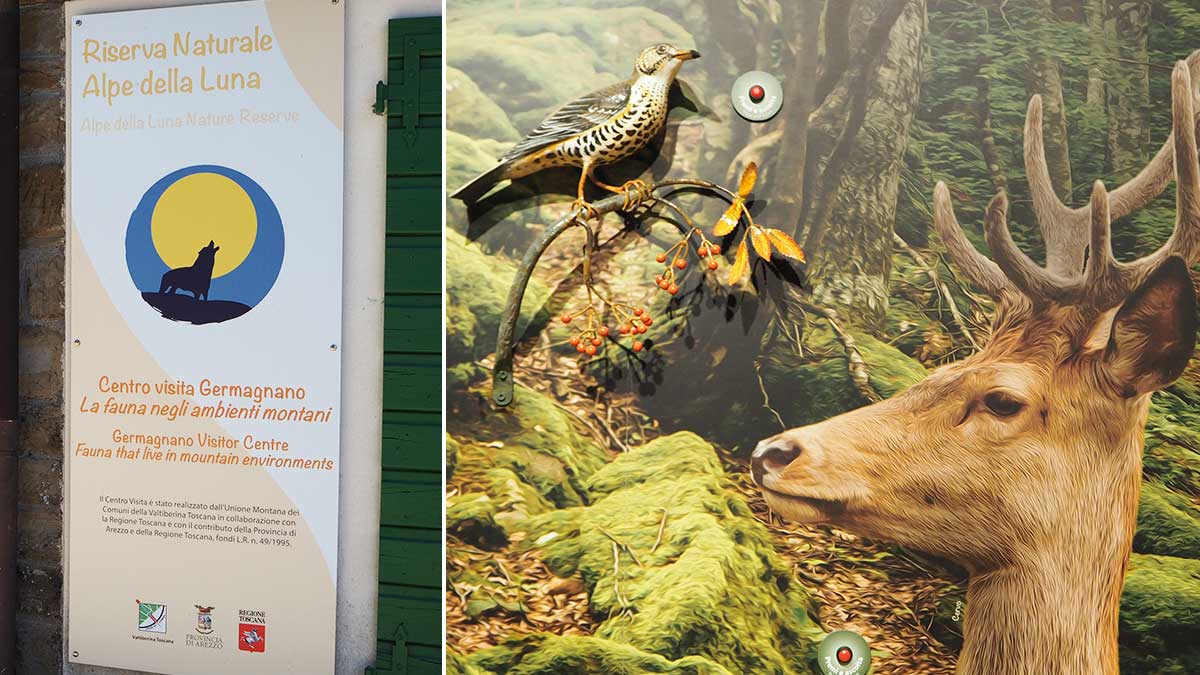 The purpose of the center, however, is to invite the visitor to go out into the nature, to go along one of the many paths to experience the Reserve; woods, meadows and rocky areas favors the presence of the wolf and its prey such as fallow deer, wild boar and roe deer.
Numerous species of birds, amphibians and insects also live here and the flora includes an endemic species, the cirsium alpis lunae.

Visitor Center of Nature and Men and Badia Tedalda
The "Nature and Men" Visitor Center of the Alpe della Luna Nature Reserve is the reference point of the environmental and historical-cultural values of the Apennine chain of the Alpe della Luna.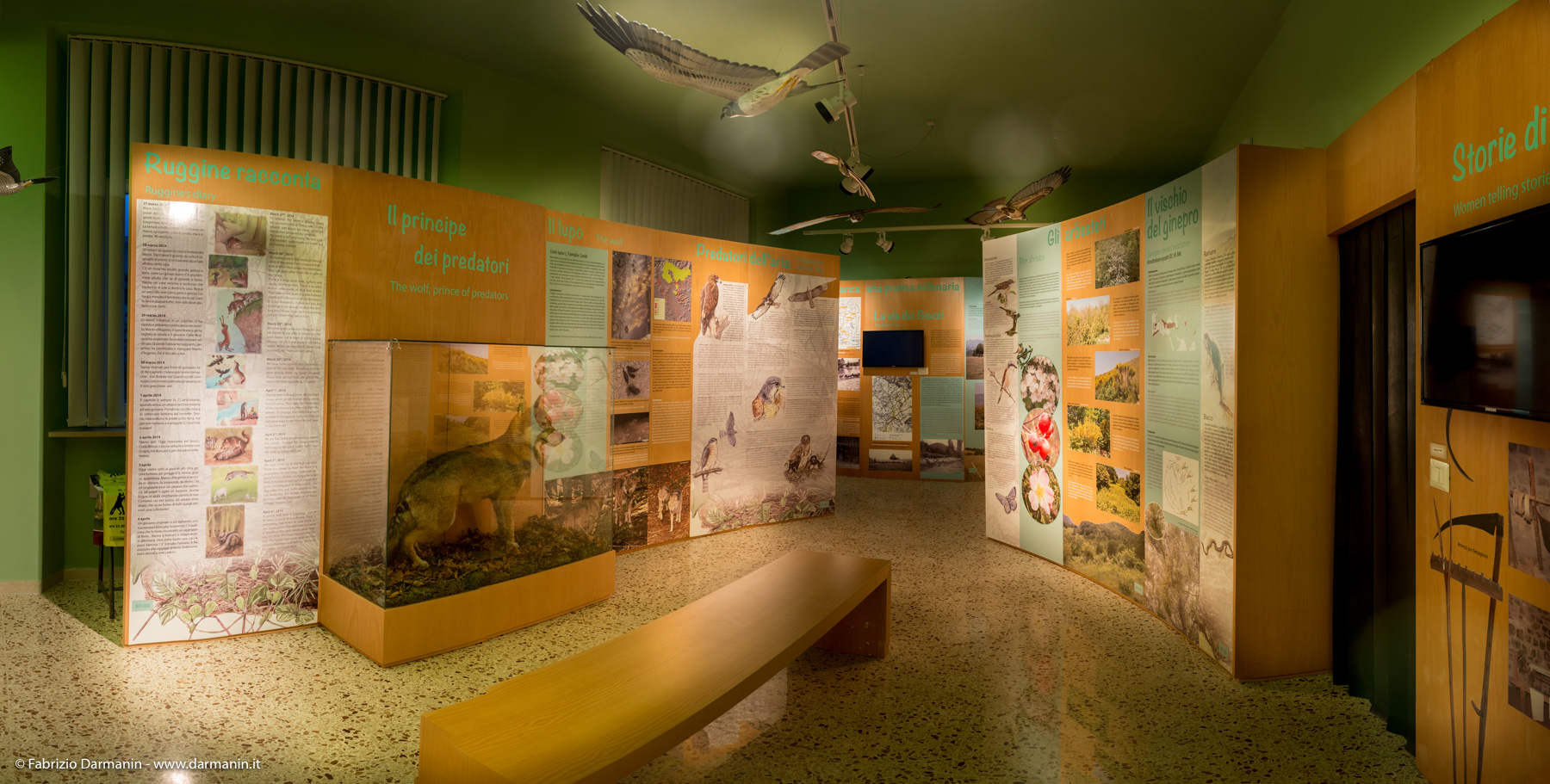 Educational games, rare plants, videos of stories and tales of the locals and much more, make the Badia Tedalda Visitor Center a very lively point of attraction. You will be able to try many different experiences, such as explore a small forest path at night, surrounded by sound and light effects, learn about the geology and the art of sandstone processing and listen to the life of the past as told by those who lived it. Inside the Visitor Center there is also the "Hall of Memory", where various kinds of finds are exhibited that tell the story of the local populations: from ancient times to the dramatic story of the Gothic Line during the Second World War.
The Municipal Museum of Alta Valmarecchia Toscana is located in the same building and it is a tangible testimony of the history of Badia Tedalda.
Loc. Montagna - 52037 Sansepolcro (AR)
+39 334 231 4012 - info@fattoriadigermagnano.it
-
Via Alpe Della Luna, 4 452032 – Badia Tedalda (AR)
+39 0575 714014 - info@prolocobadiatedalda.it
-
Where we are: